Top 10 Camping Spots After the Australian Bush fires
Dec 19
As Aussies, we love nothing more than packing up our campers and hitting the road with our loved ones in search of a new destination to create memories. Nothing beats that feeling of freedom on the road, surrounded by our beautiful countryside to adventure through. You can't beat it!
Recently though, we can't help but feel utterly devastated in light of the recent natural disasters plaguing our country. For many of us, it has put a temporary halt to getting out on our roads and exploring this extraordinary backyard of ours. But we also can't help but notice such a strong sense of community and willingness to band together and support our friends in need. The good news is that some of our fire-affected areas are recovering and starting to welcome back visitors, and they need our help!
So we've compiled a list of our top 10 camping spots to adventure to after the Australian bushfires so that we Aussies can get back out on the road and support the communities that need us most. 
It's time to grab those empty eskies and take a road trip to the towns, check out their local campsites, take a tour or lesson or two and stock up on local produce and goods to help them get them back on their feet.
Let's see how many of these you've ticked off your bucket list already!
NSW
In a quiet little corner of the Jervis Bay & Shoalhaven NSW area, you'll find picture-perfect Mollymook. 
With its stunning beach where you'll often find dolphins riding the waves, it's a little beachy town that dreams are made of.
The ideal place for relaxation, Mollymook is lined with incredible local restaurants, as well as activities to keep you busy like Mollymook's Beachside Golf Club, snorkelling in the reef, and visiting the historic Bogey Hole or exploring the popular Colliers Beach.
The main option for camping in Mollymook is the Mollymook Caravan Park, however, if you're looking for more options, Ulladulla is located right next door.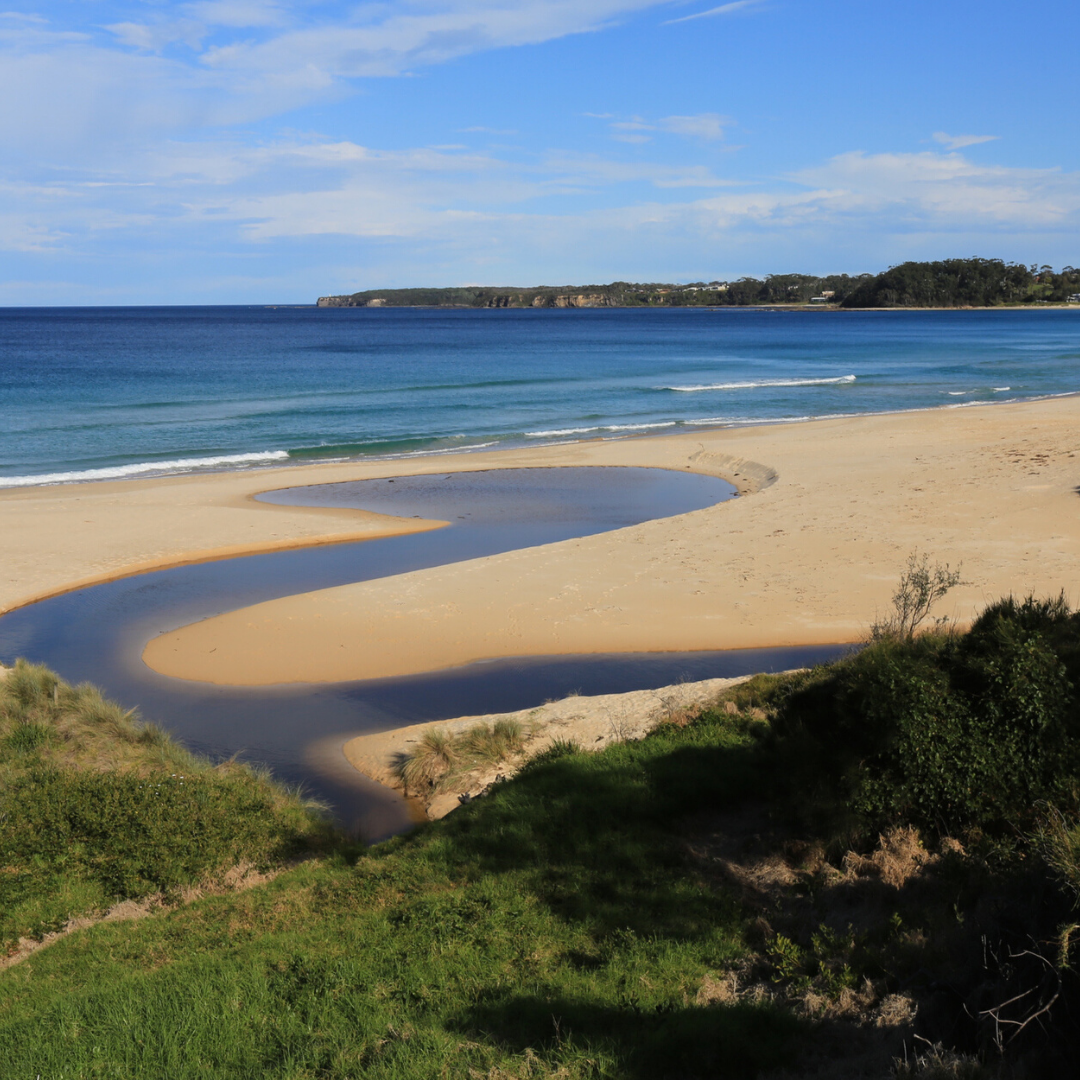 Toowoon Bay is located on the beautiful Central Coast and while not directly impacted by fires is a popular destination on the central coast that has been affected by the tourism slump the fire season has caused. 
Best known for its fishing, snorkelling, surfing and fishing, Toowoon Bay is perfect for adventure lovers with Wyrrabalong National Park ready to explore nearby. If you're looking for the perfect picnic spot to try out your local treats, check out Swadling Park or head over to the Long Jetty Foreshore Reserve (where you'll find the longest jetty in NSW!)
If you're looking for a holiday park with a little more excitement, the Toowoon Bay Holiday Park has your name all over it. It's dog-friendly and has more activities than you could fit into just one stay.
**Photo Credit: Destination NSW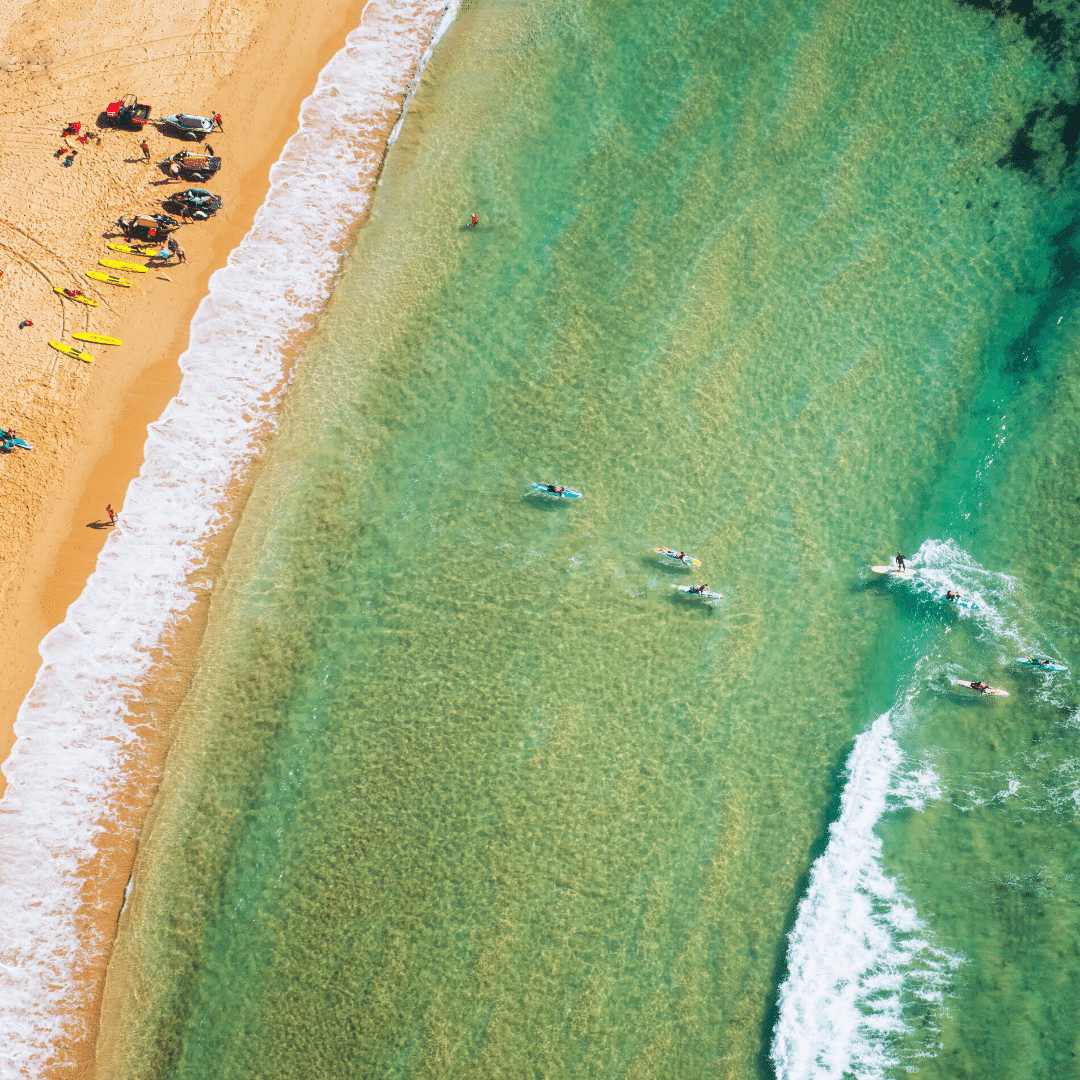 North Durras is the southernmost beach in the Shoalhaven NSW region. It has one of the best beaches on the coast. 
You're promised an encounter with the wildlife in this quaint little town, with excellent fishing and a reputation as one of the most pristine waterways in NSW. It's got to be on your must-visit list with the Murramarang National Park right nearby to explore too.
Eager to welcome back visitors, the Durras North Park camping spot has lots to offer the wildlife-seeking campers.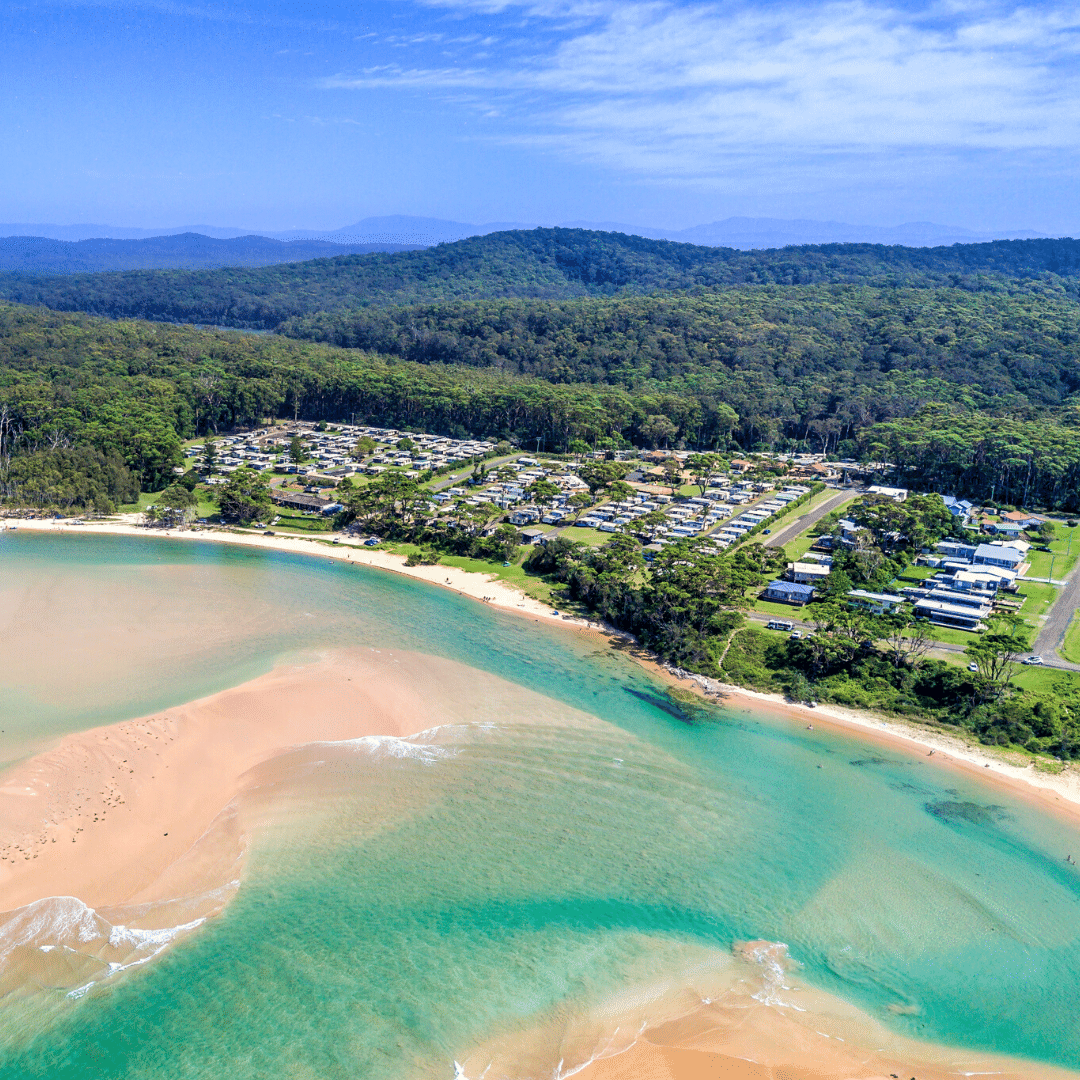 Batemans Bay is a family favourite located on the NSW South Coast and was quite badly affected by the recent bushfires, however, it's now back open for business.
Renown for its local food and markets Batemans Bay is eager to welcome back visitors to the Eurobodalla Region. Right in the heart of Australia's Oyster Coast, you can plan a visit to Oyster Shed on Wray Street and taste the local areas' produce, or visit one of the many cafes in the area. If you're looking to set up a picnic you can visit one of the many markets or cheese factories & stock up your eskies. But don't worry, there's plenty to do to keep the family entertained with surfing, snorkelling, swimming, fishing, and kayaking on the list. With so many tours available, you'll never run out of things to do. Easts Riverside Holiday Park has everything you'd need for your stay at Batemans Bay, and even better, it's right on the river.
**Photo Credit: Destination NSW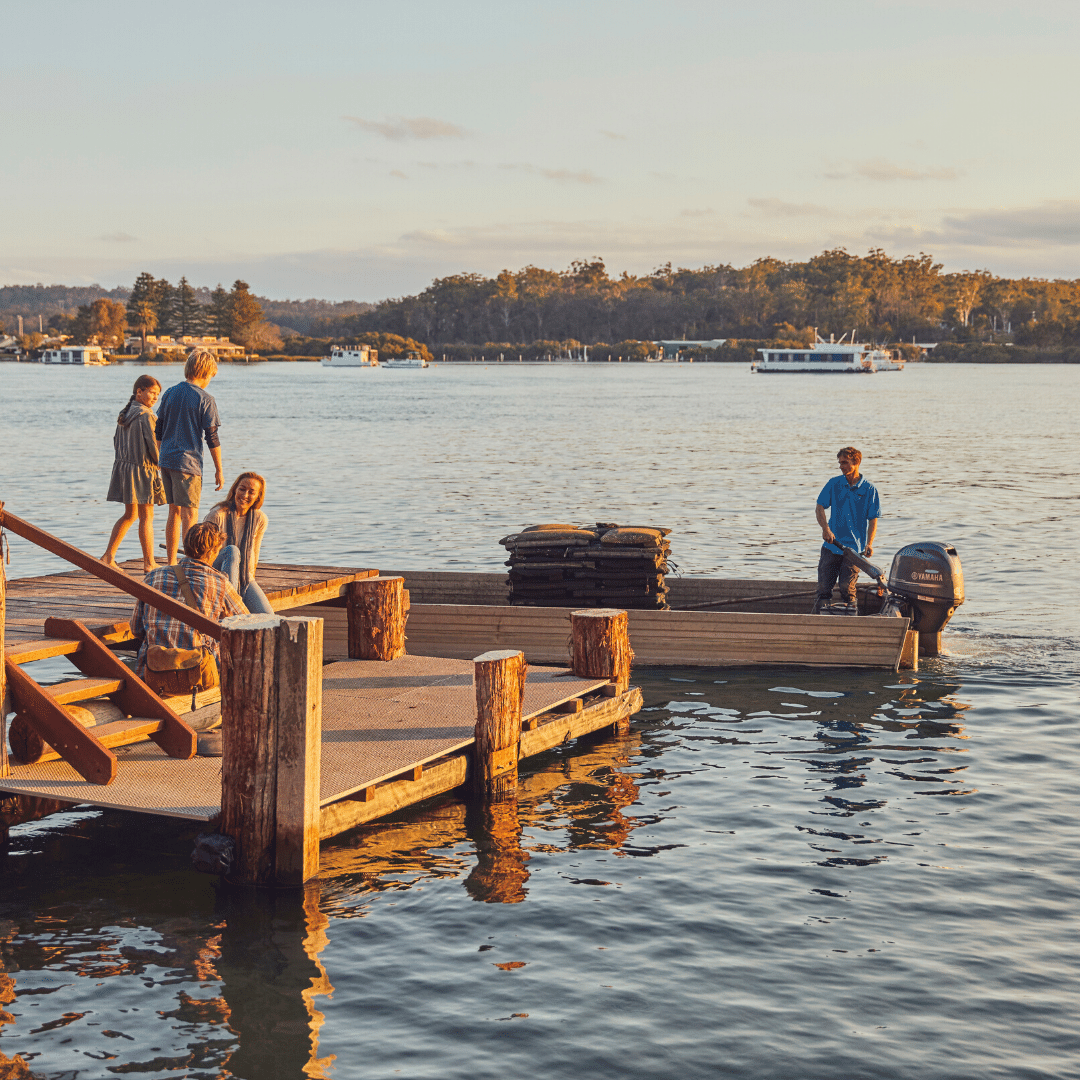 This little seaside town is located on the Sapphire Coast and has a wide range of activities to keep you entertained during your visit. 
With a huge range of water sports, whale watching, snorkelling at Merimbula Bar Beach and getting up close and personal with the locals at the Potoroo Palace Native Animal Sanctuary you'll find everything you need to keep a busy family happy in Merimbula.
There is a whole range of camping spots in this popular little town, but just a couple that we've found noteworthy is the NRMA Merimbula Beach Holiday Resort and  Sapphire Valley Caravan Park.

The birthplace of the Federation, this historic little town is located on the banks of the Murray River.
It's a must to add to your list. Corowa is complete with historic and action-packed activities to suit every camper. From water sports, golfing, wine tasting and cycling to the self-guided Corowa History Trail, making chocolate freckles at the Whiskey & Chocolate Mill and its Corowa Federation Museum, the list continues here. You'll never run out of things to do in Corowa.
There are many options for the range of campers looking to stay and explore Corowa, so here are just a couple of options we found. The family-friendly Corowa Caravan Park and Corowa Bindaree Holiday Park which is located right on the Murray River.
** Photo Credit: Destination NSW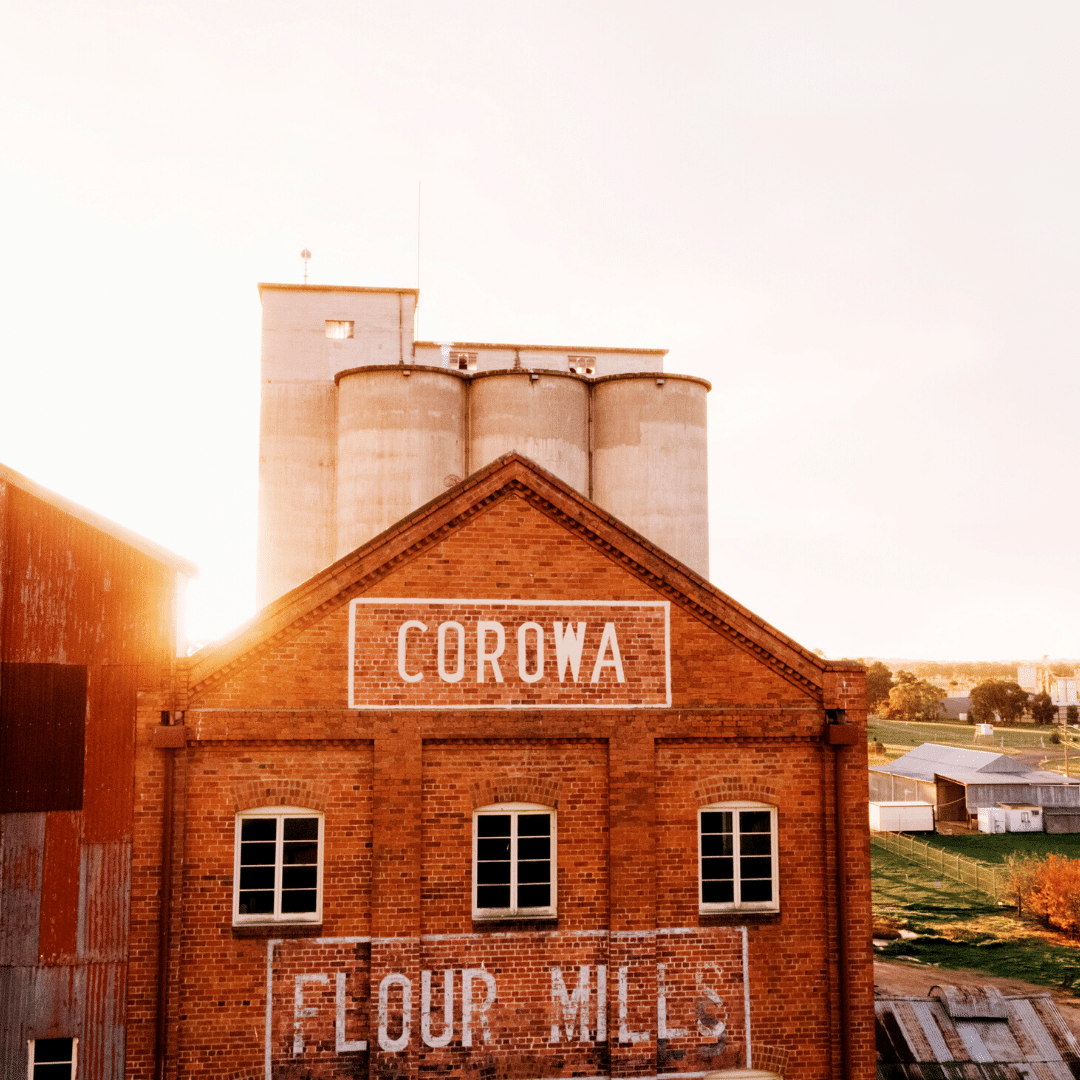 Bendalong is the adventure family's dream location, only half an hour north of Ulladulla and borders the scenic Conjola National Park.
Full of water exploration, you'll never hear a complaint about boredom here. You can spend your time fishing, swimming, spotting stingrays or surfing, and you've also got Washerwoman's Beach to bring your furry friends for a dip. If you're a little waterlogged & need some dry land, explore Conjola National Park where there are some great cycling paths or mountain bike paths. 
If you're looking for the perfect spot to pitch your tent and rest after all that excitement we HIGHLY recommend Holiday Haven Bendalong. A team member found themselves stranded at Holiday Haven during the bushfires on New Year's Eve and we could not speak more highly of how the staff treated our family during this terrifying time. 
**Photo Credit: Destination NSW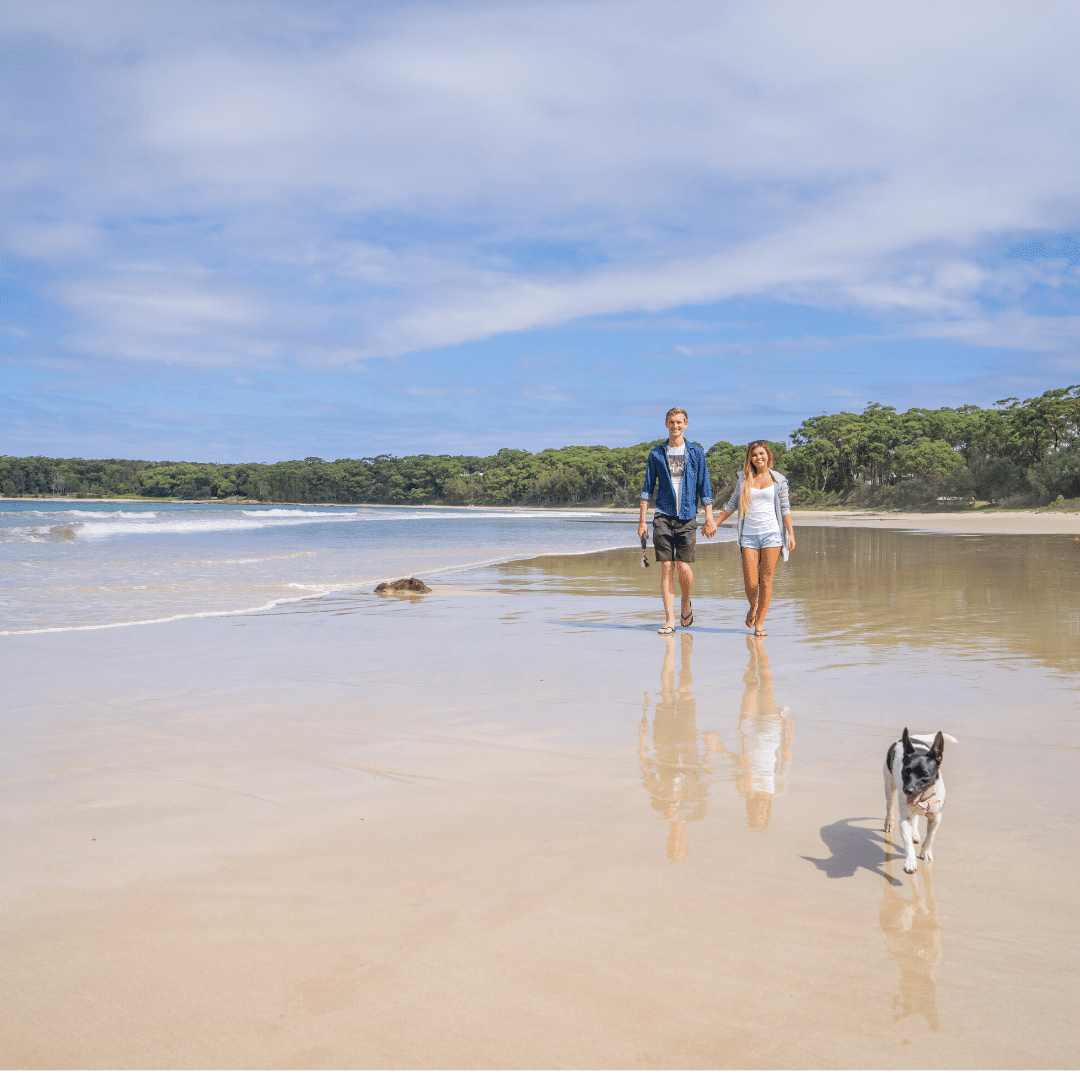 VIC
Tidal River is not only a beaut of a spot, but it's also something to tick off the bucket list. Not only is it a secluded camping spot, but it's also Australia's southernmost tip.
Enjoy scenic hikes, spot local animals and swim in the ocean. You can also take a hike up Mount Oberon which gives you the most Instagrammable scenic views along the shoreline.
There are a number of spots to stay at Tidal River, however, we recommend checking out Tidal River Campground and getting in contact for the best times of year (and day) to visit.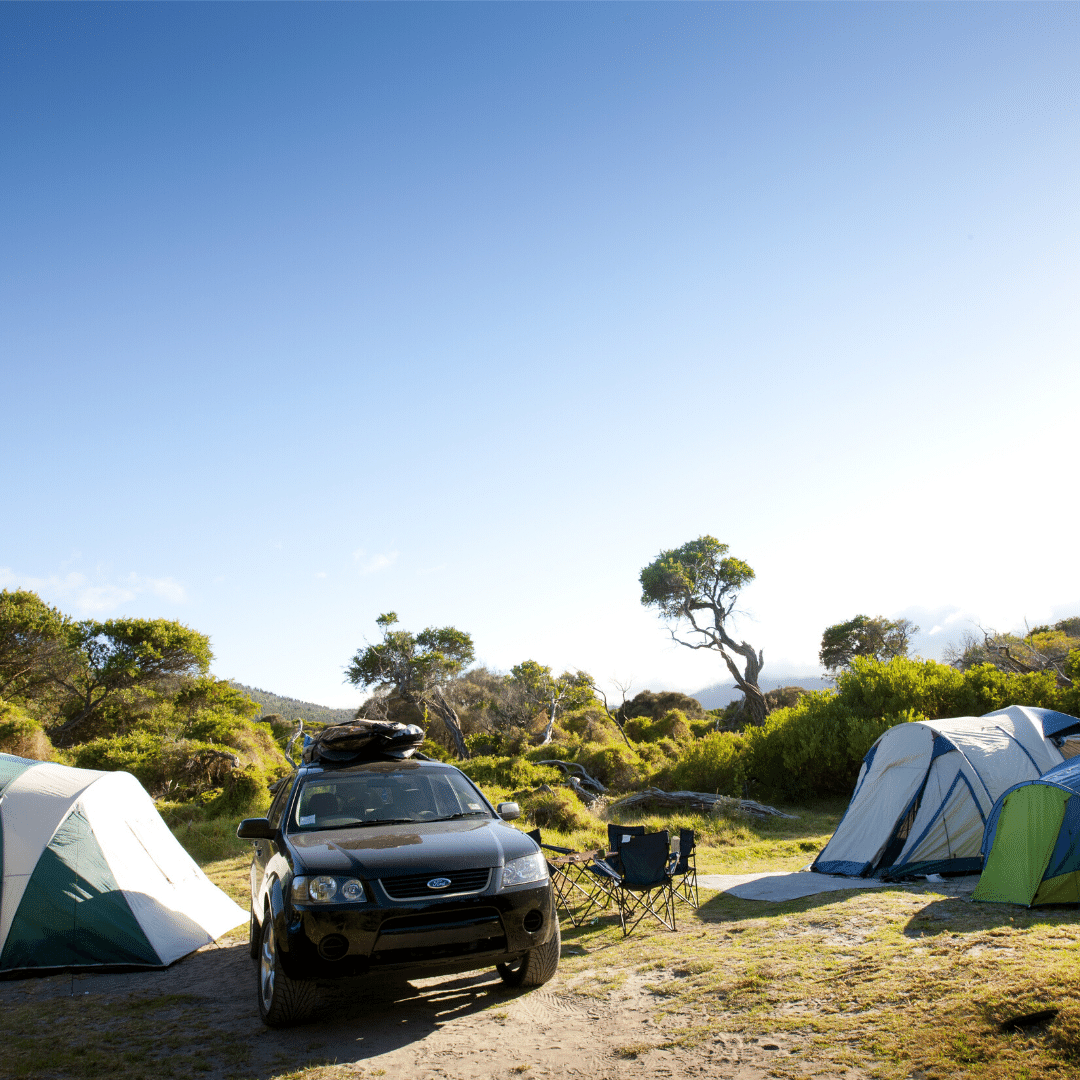 Bright is a historic and cherished town that has been terribly affected by the bushfires, however, they are back open for business and need our help!
Bright is packed with family-friendly walks to get the kids off their devices and back out in the fresh air, like Huggins Lookout Walk, Bright Cannon Walk, and Mount Buffalo National Park just around the corner to name a few. 
You'll find it affordable with everything you need to stay at Bright Pine Valley Tourist Caravan Park or for a few more activities on site try Bright Riverside, Holiday Park.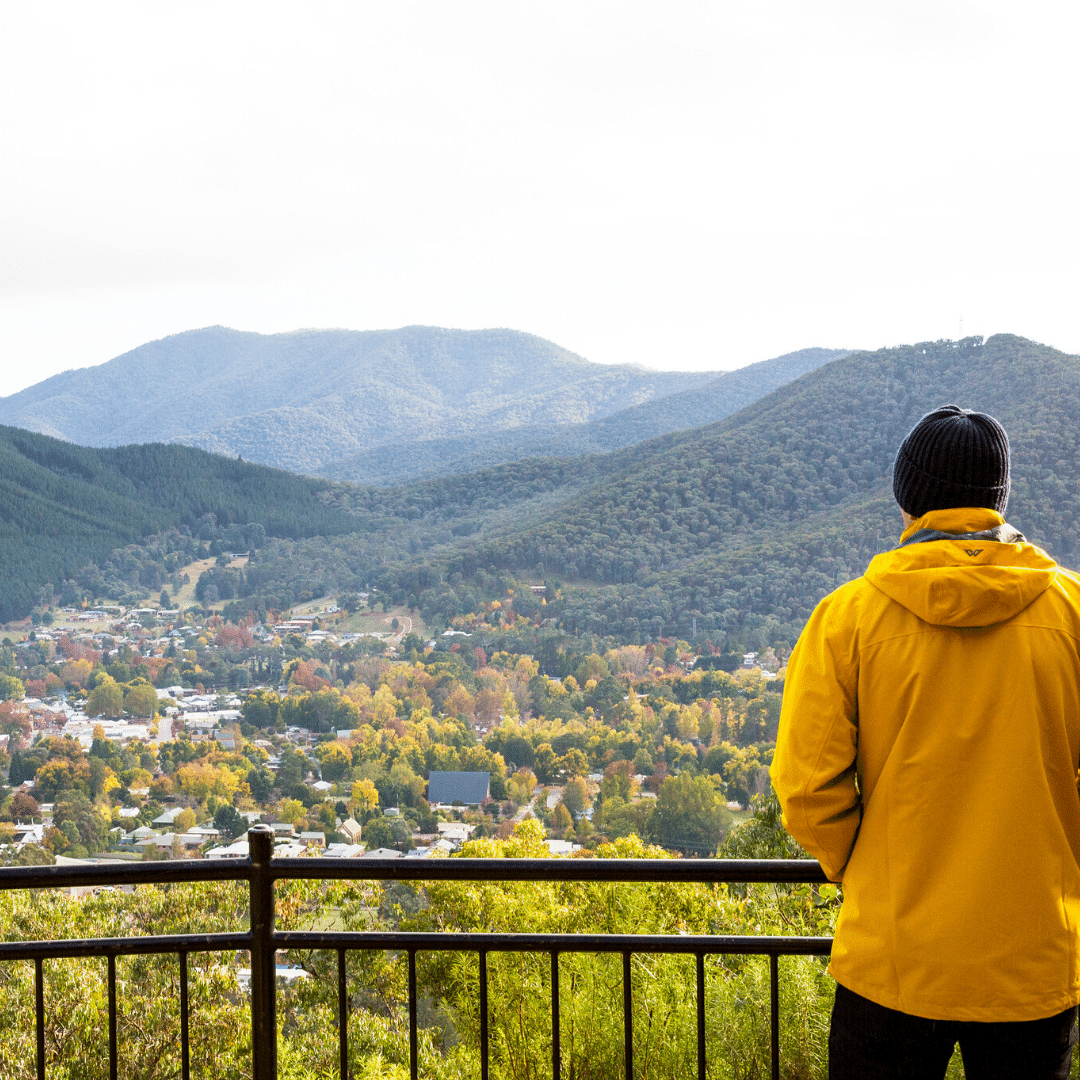 Mallacoota is a beautiful coastal town located in Gippsland & has now reopened and is eagerly awaiting new visitors. 
With so many adventures to be had, Mallacoota offers snorkelling at Quarry Beach, you can take a dip at Betka Beach or head up to Gipsy Point to view the peninsula, where you'll meet the locals - the kangaroos. They also have lots of local events to bring people into town where they can support the local community at markets and other great initiatives.
The Mallacoota Foreshore Holiday Park is back open for new bookings as of February 26 or if you feel like heading out a little bit further, the Wingan Inlet Campground & Boat Ramp is good to get back out to nature.
So that's our round-up of the top 10 best camping spots to visit after the Australian bushfires. We'd love to know if you've been to any of these spots and what you thought? So head over to our Facebook page here and leave us a comment or tag your adventure buddy and line up that next camping adventure!
Is this your first caravan trip? We're here to help if you're not sure what you need. Feel free to give us a call on 1300 553 189 if you have any questions.